Bookkeeping is so much more than recording your income and expenses. Your numbers tell a story that empowers you to make adjustments and decisions that will help your business thrive. No matter where you are in the process, there are options to improve the flow of your financial data to make your business more agile so you can make good decisions and be prepared to take advantage of opportunities as they arise.
We're almost halfway through the year, and if you're like many small business owners, you are so busy running your business that bookkeeping is one of the last things on your mind.
In this session, Eve Dubois of Numberworks will help you understand what your financial statements can tell you and how you can leverage technology to help you make improvements this year that will ease your way over the next few months and make 2019 year-end a breeze.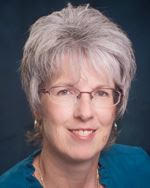 Eve Dubois earned her degree in Business Administration from the University of Vermont after gaining practical experience in her family's businesses. She has over 20 years of experience providing bookkeeping and accounting services, putting the numbers to work for her clients in a way that's calm, pain-free, and non-threatening. Dealing with numbers and finances can be a pain, especially if that's not where your talents are. Eve and her staff take away your pain by leveraging technology and doing the work that's easy for us so you can get good, solid numbers that help you make the most of your business's financial information.
---
A warm Thank You to our Partner: