A crash course in protecting yourself from identity theft with Identity Theft Expert Constance M. Archer.
Constance M. Archer, an Identity Theft expert with LegalShield/IDShield, has been teaching about the different types of identity theft for twenty years to senior groups, Rotary groups, women's groups, church groups, employee groups, anyone who needs a speaker! She will be presenting about the different types of identity theft, telling stories Vermonters have told her, and will explain some solutions. Her passion is teaching and helping protect and empower others.
Constance is a retired educator of 30 years, originally from Watertown, NY, teaching Kindergarten through Graduate School. She was a Teacher/Facilitator of Technology for Carthage Central School District, Carthage, NY. She was an Adjunct Professor for Potsdam College and Jefferson Community College, and taught Computer Science on campus, in the Dry Hill Correctional Facility, and on Fort Drum. She later taught Technology for Boulder Valley School District, Boulder, Colorado, where she was introduced to LegalShield/IDShield.
She can be contacted at: (802) 324-8800, daksha@legalshieldassociate.com, www.constancearcher.com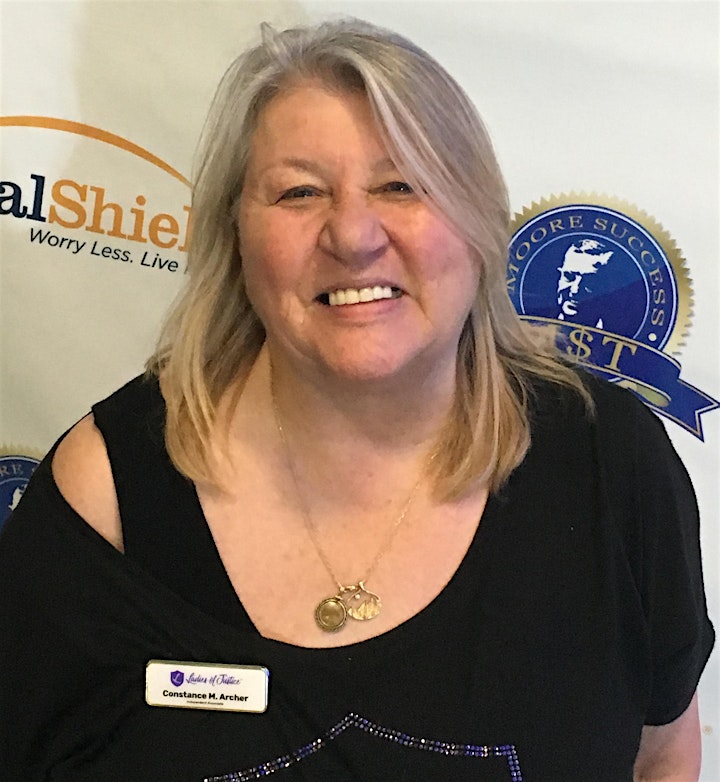 This meeting will be conducted virtually through Zoom. Emails with the Zoom link and other instructions will be sent out 2 days before the event and again 2 hours before the event to all registrants. If you have any questions or concerns please contact Christine at info@wbon.org.